Madokara (窓から) © Allison Mackenzie
SAKURA Newsletter - August 2020




 皆様お久しぶりです。お元気ですか。
Hello again everyone. We hope this message finds you well.

It has been a long while since our last newsletter but I hope this one finds you and your loved ones well and healthy in these unusual times.



First of all, knowing that many of you have met my family, I would like to give a BIG shout out to my brother Scott Ilgunas.
• Scott • Before & After - Image © Sue Ilgunas
He "Braved the Shave" for MacMillan Cancer Support on 15 August 2020, in memory of our dad, Peter Ilgunas, who passed away 30 years ago.
All our family and friends are really proud of him. Well done, Scott!


Following the succcess of our collaboration with Black Mountain Fabric, SAKURA is intending to team up again to bring you more printmaking workshops. (We hope to be announcing some dates later this year).



With that in mind, Black Mountain Fabric in Abergavenny has already put together a number of exciting and creative workshops starting this month and running into December 2020.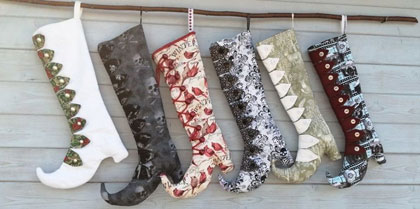 Christmas Stocking Workshop - Image © Black Mountain Fabric

Jill Fanshawe Kato Ceramics inspired by nature.


Ceramic Works - Images © Jill Fanshawe Kato
Jill is currently exhibiting her ceramic works at Beaux Arts in Bath until 29 August 2020. See the Beaux Arts website link below for dates, opening hours and other details.

Louise Collis Landscape Artist.


Paintings - Images © Louise Collis
Louise has an upcoming exhibition of her paintings at ygaleri caerffili from 25 August 2020. See the ygaleri caerffili website link below.

Kev F Sutherland Comic Writer & Artist.

Bring the Scottish Falsetto Sock Puppet Theatre into your own living room, or organise a Comic Art Masterclass for school, college, art centre or Zoom screen near you.

FINALLY I would like to thank all of you who follow SAKURA online - on our website, Facebook, Twitter & Etsy. We sincerely hope this year will begin to turn around soon and for everyone's lives to get back to normal.
Thank you for taking the time to read this email.

マッケンジー アリソン とマイケル

Allison & Michael Mackenzie




(If you wish to *add or **remove your email address
please see details at the end of this email)

Japan-UK Events Calendar:

SAKURA Notebooks available ONLINE with ETSY:

...... Also available at certain outlets in the UK: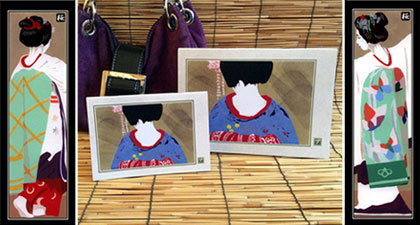 Dancer • Maiko (s) • Waterfall - Images © Allison Mackenzie

Other Information:

For other SAKURA Links & Information: Click here
Thank you again for taking the time to read this email.

マッケンジー アリソン とマイケル

Allison & Michael Mackenzie



If you have any relevant upcoming Art, Cultural or Educational events you would like us to include in our next newsletter please email Allison: allison@sakura-ace.co.uk.

We will consider the details and include them in our newsletter if we find them appropriate.





(If you wish to *add or **remove your email address please see details at the end of this email)



* If you would like to be ADDED to this email update please click on the email address below and type in your full name and email address and the text

'Please ADD me to the SAKURA email update'



** If you would like to be REMOVED from this email update please click on the email address below and type in your full name and email address and the text

'Please REMOVE me from the SAKURA email update'