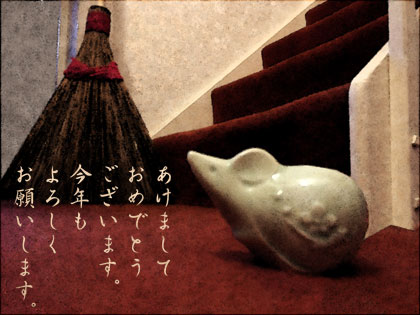 SAKURA Newsletter - January 2020
New Year Greetings to all our friends and family, colleagues and clients in the UK, Japan and the rest of the world.




あけましておめでとうございます


Wishing you all Health, Wealth and Happiness in the Year of the Rat. Let's hope 2020 will be a positive and successful year for everyone.
Best wishes from Allison & Michael Mackenzie
マッケンジー アリソン とマイケルより
Thank you for taking the time to read this email.

マッケンジー アリソン とマイケル

Allison & Michael Mackenzie



If you have any relevant upcoming Art, Cultural or Educational events you would like us to include in our next newsletter please email Allison: allison@sakura-ace.co.uk.

We will consider the details and include them in our newsletter if we find them appropriate.



(If you wish to *add or **remove your email address please see details at the end of this email)

Louise Collis, Landscape Artist:

Japan-UK Events Calendar:

SAKURA Notebooks available ONLINE with ETSY:

...... Also available at certain outlets in the UK:

Other Information:

For other SAKURA Links & Information: Click here
マッケンジー アリソン とマイケル

Allison & Michael Mackenzie




* If you would like to be ADDED to this email update please click on the email address below and type in your full name and email address and the text

'Please ADD me to the SAKURA email update'



** If you would like to be REMOVED from this email update please click on the email address below and type in your full name and email address and the text

'Please REMOVE me from the SAKURA email update'